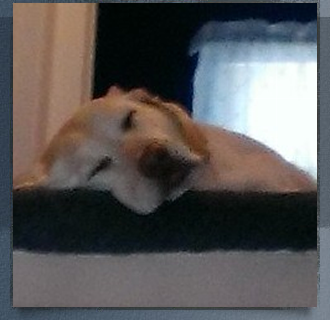 Our Mascots are Marlie and Wilson!
Date of Meeting: 3/5/22
In attendance: Tisha, Lodys, Ruchi, Nancy-Facilitator
In today's meeting we welcomed a new member and each one of us talked about how we were feeling, what issues we were dealing with and members that have been coming for a while shared their experience about certain doctors to our newest member. Also, our facilitator shared information she learned from a master class in immunity. The information follows.
SUPER SEVEN, SICK SIX!

13 CRUCIAL FOODS FOR A BOOSTED IMMUNE SYSTEM
AND VIRUS PROTECTION

SUPER 7 FOODS TO EAT

OVER FAT
• Defined as excess consumption of processed
sugars and fructose
• Over fat calculation: Waist (in inches) needs to
be half of your height (in inches) or less
• BMI could be "normal" but having high
amounts of body fat is more detrimental to
overall health.
• "Excess body fat is an important and little
discussed risk factor in infectious viral
diseases," says Dr. Philip Maffetone. In relation
to immune health, the earliest scientific data
from China on COVID-19 shows that those
most vulnerable to infection includes people
with diabetes, hypertension, cardiovascular
disease, and chronic inflammation—conditions
caused by excess body fat.
• During and after the 2009 influenza A/
H1N1 pandemic, body mass index (BMI) was
recognized as an independent risk factor
for influenza, in particular, the severity of
the illness, hospitalization, increased risk of
spreading the disease, and death.
• Adipose tissue is also populated by a number
of immune cells including T-lymphocytes
and macrophages. Excess body fat, however,
can impair immunity, with obese individuals
having a higher incidence of immune and
autoimmune diseases.
• Humans are constantly infected with multiple
endogenous and exogenous viral agents, with
an estimated generation of up to 1,012 new
virus particles per day.
• A healthy immune system supported by
normal levels of fat stores protects us in most
situations from illness. However, the metabolic
disregulation of an over fat (or under fat)
body can compromise the immune system
to increase the risk of infections and chronic
respiratory diseases.
• Over fat hosts also may have a break-down
of the respiratory epithelium leading to fluid
influx to the airway space, with obese mice
more likely than lean mice to have increased
lung permeability during infection.
RANCID OILS (SEED/VEGETABLE OILS)
• These are highly processed and refined which
makes them too high in omega-6's
• Soybean, canola, corn, cottonseed, safflower,
rapeseed, sesame, high lenoleic sunflower,
rice bran oil
OMEGA 6'S
• These in excess can cause problems
• Commonly found in store-bought crackers,
breads, and tortillas, and packaged foods with
rancid oils
ARTIFICIAL SWEETENERS
• Have been shown to disrupt the gut bacteria
balance which can lead to GI issues.
• Aspartame, Sucralose (Splenda), Acesulfame
K, Saccarin, Maltodextrin, Dextrose
GLUTEN/GRAINS
• Gluten can cause serious side effects in
individuals. Reactions may differ between
individuals. The side effects can range
from mild (fatigue, bloating, alternating
constipation and diarrhea) to severe
(unintentional weight loss, malnutrition,
intestinal damage) as seen in the autoimmune
disorder celiac disease.
• Refined grains are stripped of their fiber and
nutrients thus resulting in nothing but carbs
and starch. They break down fast, and can
lead to rapid spikes in blood sugar levels.
6. DAIRY
• Dairy filled with antibiotics and hormones
wreaks havoc on the digestive system, and
in turn, the immune system and several other
human systems.
• Dairy also stimulates the release of insulin
and protein IGF-1, whi